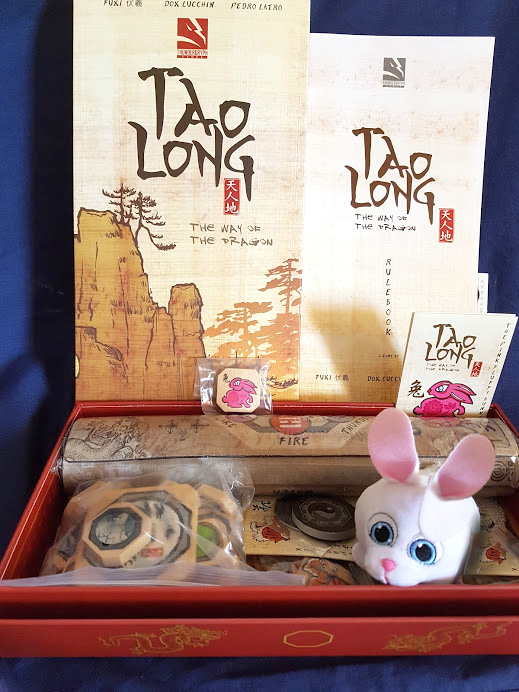 Tao Long di Tunderglyph Games è un gioco da tavolo (che esiste anche in versione deluxe) nato da una campagna kickstarter di successo.
"C'era qualcosa di informe e perfetto prima che nascesse l'Universo. Per mancanza di un nome migliore, lo chiamo il Tao".
- Lao Tzu
Tao Long: The Way of the Dragon è un gioco circolare di tipo astratto in cui ogni azione intrapresa apre diverse opzioni per l'avversario. Ogni giocatore controlla un drago in lotta contro l'altro, ma i due esseri ancestrali sono misteriosamente legati insieme dal Tao, infatti per muoversi e agire si spostano pedine che rappresentano luce e buio, acqua e fuoco su una tavola speciale ispirata agli 8 elementi del Bagua.
Graficamente le code dei draghi si dipanano con un meccanismo che ricorda "Nibbler", ed i punti di teletrasporto sembrano un omaggio a "Portal".
Tra scenari personalizzabili e modalità sempre più profonde, entrambi i draghi si muovono, attaccano, si bloccano a vicenda e cercano il dominio. Alla fine, ce ne può essere solo uno, almeno fino a quando le maree del cambiamento arriveranno un'altra volta.