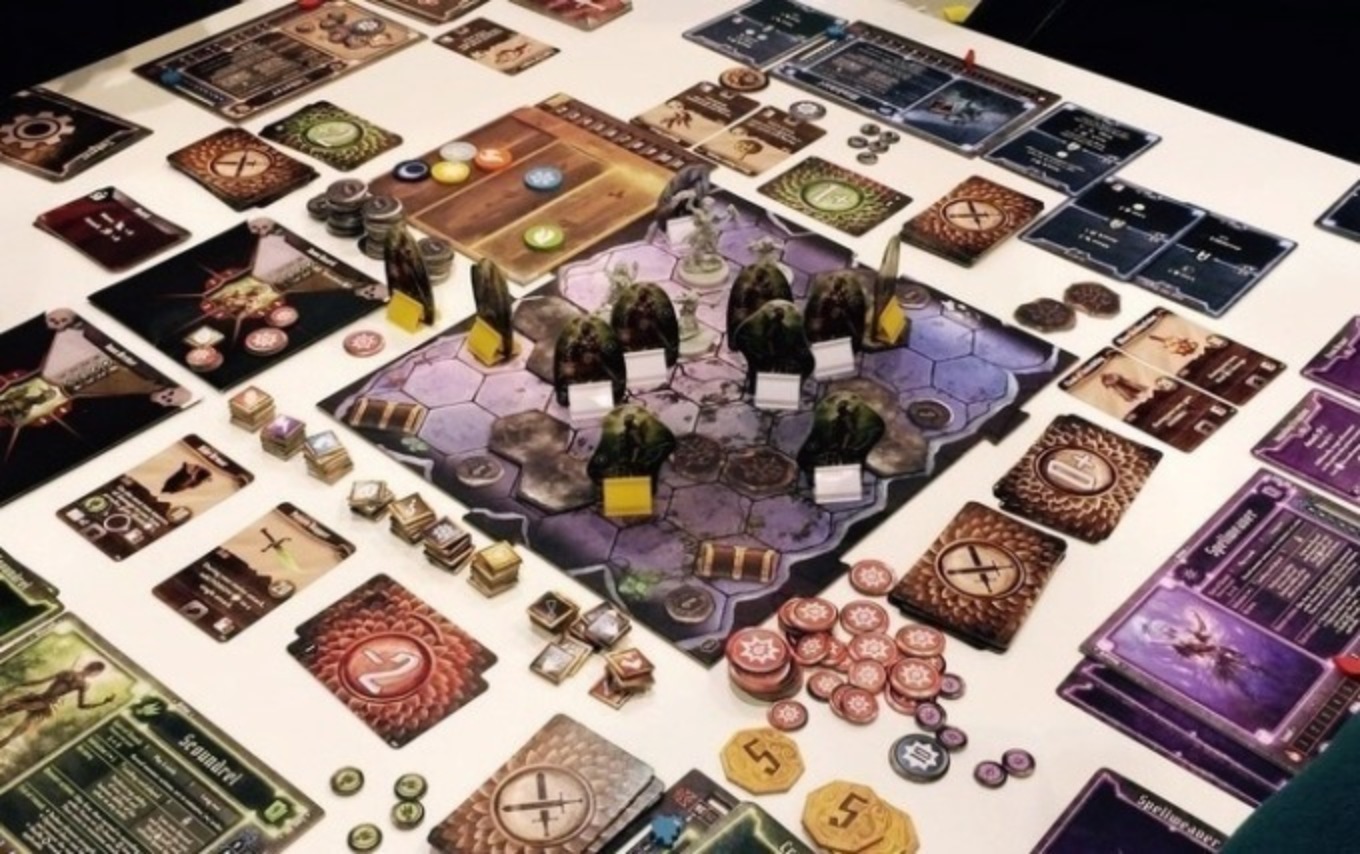 Gloomhaven è uno dei giochi da tavolo più ambiziosi mai creati. La sua scatola da 9 kili è enorme e costa il doppio di un gioco di fascia alta. Nella più tipica ambientazione fantasy i personaggi evolvono di livello fino al ritiro e allo sblocco di nuovi personaggi segreti. Emergono dalle missioni e dai dungeon distrutti, dopo avere usato il loro variegato set di abilità. La campagna si articola in oltre 90 scenari che vengono affrontati in base alle scelte del party in un grande albero decisionale che dà peso ad ogni scelta.
Cephalofair Games, la compagnia che ha creato il gioco è stata scelta fra le 10 più innovative del settore gaming.
The inception - turn a RPG in a boardgame in 147 easy steps - Part I
Non Linear Storytelling - Part II
Enemy Mechanics - Part III
Character Mechanics - Part IV
Character Progression - Part V
Persistent World Progression - Part VI
World Building - Part VII
Writing rule books is hard
Let's talk about miniatures
The challenge of cooperative games
The Gloomhaven experience
The nature of items and advancement
Cards versus dice (revisited)
The value of inspiration
Solo gaming
Stories within stories
Simplicity is key
Realistic depictions of women in fantasy
Should a Kickstarter tell you everything?
Play Gloomhaven on Tabletop Simulator
amazon
rules summary
boardgamegeek
reddit
DIY Gloomhaven Tabletop Game Foam Core Box Insert | Tutorial