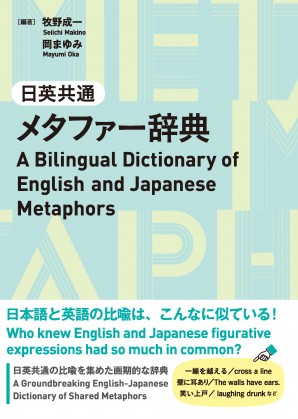 Questo A Bilingual Dictionary of English and Japanese Metaphors espande il vocabolario e aumenta la scioltezza in maniera decisamente inusuale: imparando metafore che sono comuni all'inglese e al giapponese.
Il dizionario contiene 750 coppie di metafore (per un totale di 1.500 espressioni) disposte fianco a fianco, il che lo rende perfetto per imparare nuove espressioni in modo bilingue e un po' pi semplice da memorizzare grazie alla presa di queste figure retoriche così usate.
Con l'inglese a sinistra e il giapponese a destra, ogni voce contiene molti esempi d'uso, spiegazioni approfondite e una discussione sulle espressioni correlate e sui contrari.
Potrà essere utile agli studenti inglesi e giapponesi, agli insegnanti di giapponese e inglese e anche per i traduttori!