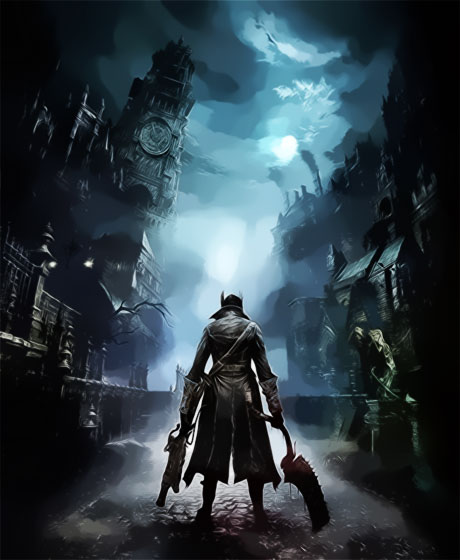 Wasil Salman scrive di videogame e di cultura con uno stile unico fatto di frasi brevi, secche. Ciascuna sembra una freccia scagliata per colpire il bersaglio della nostra consapevolezza. Ad esempio nel caso di Bloodborne...
The city is dark, but everything glistens.
I can see the blood on my clothes. I look up at the sky.
Why is that moon so bright? How did this place fall so far?
I walk toward a large coffin propped up in an alley.
I wonder why it's chained shut.
I walk past some crates.
A man in the throes of this illness lunges at me.
He screams that it's all my fault. He sounds sad and angry and terrified.
I kill him with my scythe.
I pull out my torch and stare at his body to decipher his features.
I wonder what it is he blames me for.
wikipedia
bloodborne ps4
facebook
tips
Six Years Later, Bloodborne Is Still The Best Soulslike
★ I videogiochi sono per tutti, ma se Bloodborne mi avesse tenuto per mano oggi non lo riterrei un capolavoro