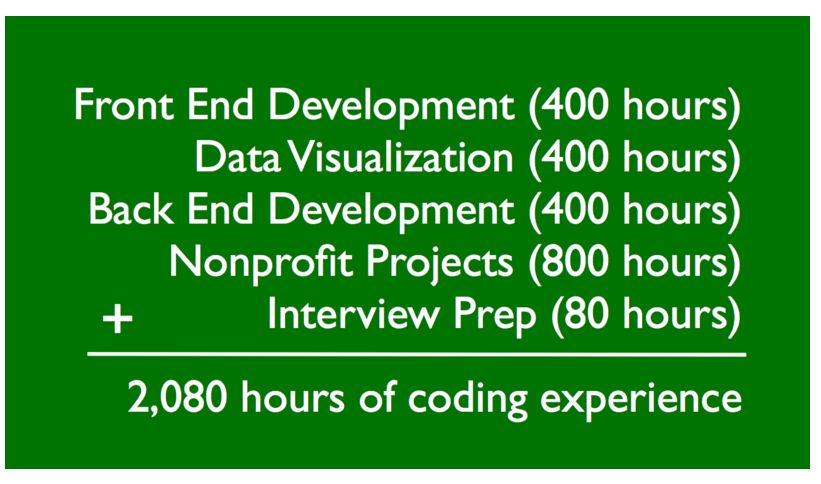 Imparare a programmare ? Scoprire i segreti dell'html e di javascript ? COme si manipolano i dati e le informazioni ? E il back-end ? Per chi pensa di sapere già tutto, un ripassino che fa sempre bene ?
Free Code Camp è un incredibile progetto cui si può aderire gratuitamente e all'istante, rilascia 3 attestati diversi con training di centinaia di ore dove si impara davvero come funziona il web applicativo e poi permette di cimentarsi in progetti pro-bono.
Sono già stati rilasciati migliaia di attestati, e donate svariate centinaia di migliaia di dollari.
Free Code Camp's First Month
Design Thinking Process
medium
youtube
github
twitter
facebook
reddit
Computer Basics for Absolute Beginners
★ How to Learn Programming – The Guide I Wish I Had When I Started Learning to Code
8 Free Websites to learn Coding!
I 250 migliori corsi universitari del mondo (new)
I 200 migliori corsi universitari del mondo
500 Free Online Programming & Computer Science Courses
Come è nato free code camp - La storia di Harsha e Animesh
Quincy Larson's 5 Links Worth Your Time Emails – Full List
4 Books that are not about computers that made me a good Software Developer by Jordi Enric