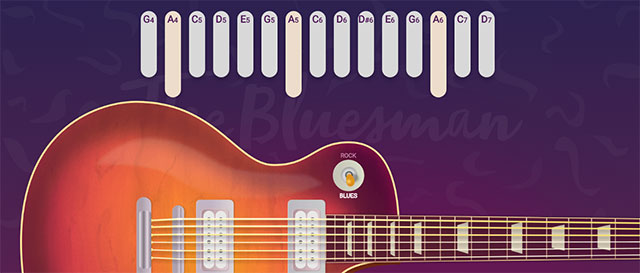 The Bluesman - You Can Play The Blues è una divertente web app nella quale ci si improvvisa bassisti blues. Gli accordi della chitarra sono già predefiniti in modo che sia molto semplice ed intuitivo seguire il riff.
L'ha realizzata Greg Hovanesyan, musicista ed esperto di Web Audio API (come ad esempio pizzicato.js).
Un altro articolo molto interessante è "recreating legendary 8-bit games music with web audio api".