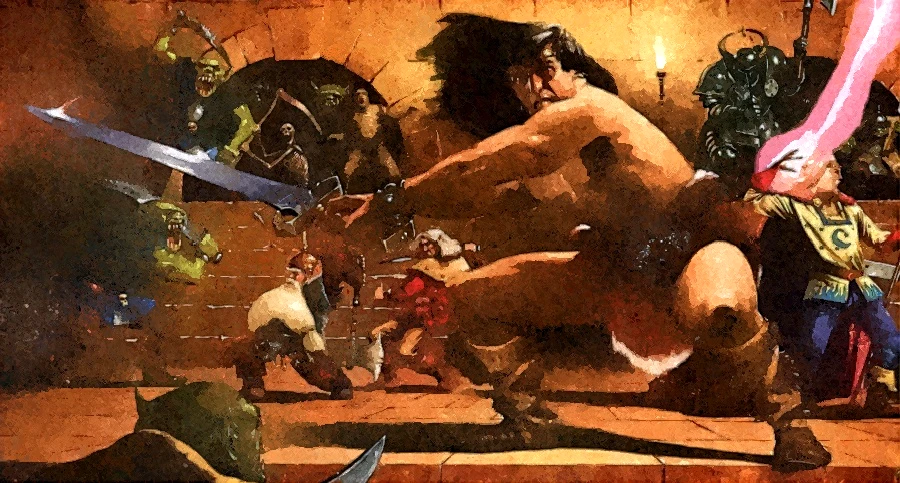 Il gioco da tavolo oggi è molto popolare, ma non è sempre stato così. Alla fine degli anni '80, questo tipo di gioco non era esattamente mainstream e aveva una sorta di stigma; mentre Advanced Dungeons & Dragons catturava l'immaginazione dei geek di tutto il mondo e la linea Warhammer di Games Workshop ribolliva di appassionati di fantasy, questi giochi erano molto limitati ai negozi specializzati. Uno dei giochi che ha colmato questo divario e che ha fatto da apripista al meraviglioso mondo del gioco da tavolo è stato HeroQuest di Milton Bradley. Prodotto in collaborazione con l'azienda britannica Games Workshop, divenne un vero e proprio fenomeno e, incredibilmente, fu venduto nei negozi di giocattoli tradizionali come Toys "R" Us insieme a titoli del calibro di Monopoli. HeroQuest è il gioco da tavolo divenuto mainstream e il suo impatto non può essere sottovalutato.
"Ero interessato ai soldatini e al modellismo fin dalla più tenera età", racconta Stephen Baker, il progettista britannico di HeroQuest. "Molti dei miei amici giocavano semplicemente innalzando i soldatini e poi abbattendoli con biglie o fiammiferi. Io dipingevo i miei soldati, e questo tipo di gioco violento avrebbe scheggiato la vernice - così ho inventato delle regole. Si dovevano tirare dei dadi a seconda che si avesse una pistola, un mitra o un fucile, e così via.".
boardgamegeek
The Making of HeroQuest.
How to play HeroQuest: The rules in about 8 minutes. 2023 Edition