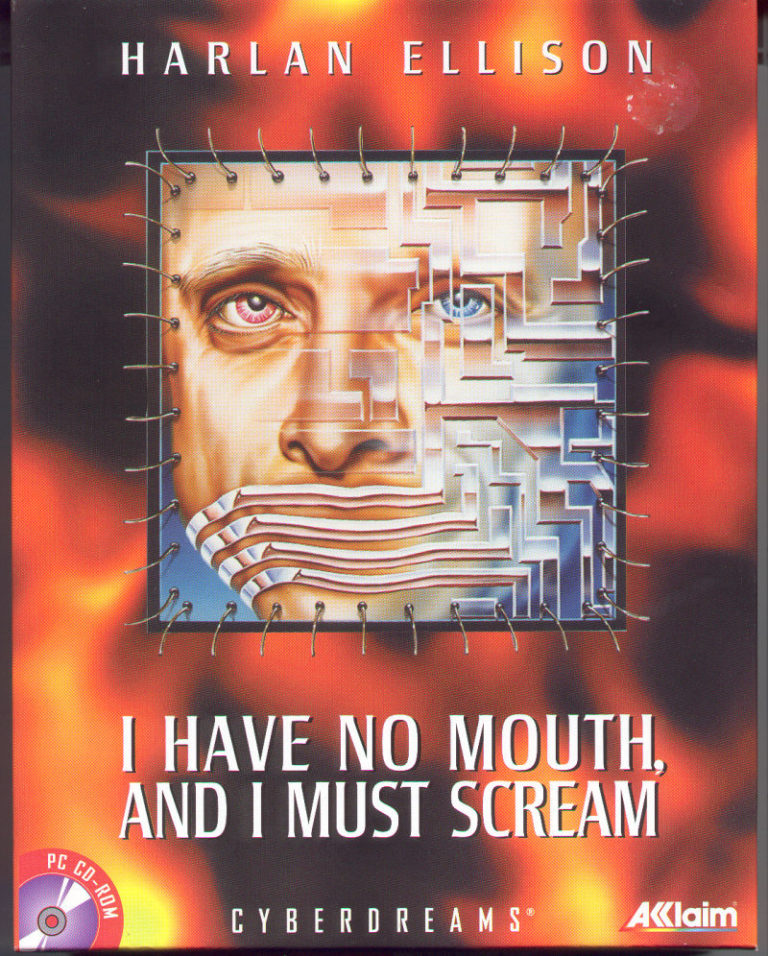 I Have No Mouth, and I Must Scream è la classica avventura grafica che prende spunto dal racconto di Harlan Ellison, vincitore del premio Hugo nel 1968.
Ellison è anche l'autore dello script di quello che è l'episodio forse più bello di Star Trek (la serie originale): "The City on the Edge of Forever".
Era un fuoriclasse, dotato di un ingegno fuori dal comune, anche tra gli scrittori di fantascienza, ed era irriverente, e spiritoso. Un vero ribelle. L'articolo parte dal gioco per raccontare molti succosi aneddoti che lo riguardano.
Harlan Ellison interview | Science Fiction Writer | Good Afternoon | 1976