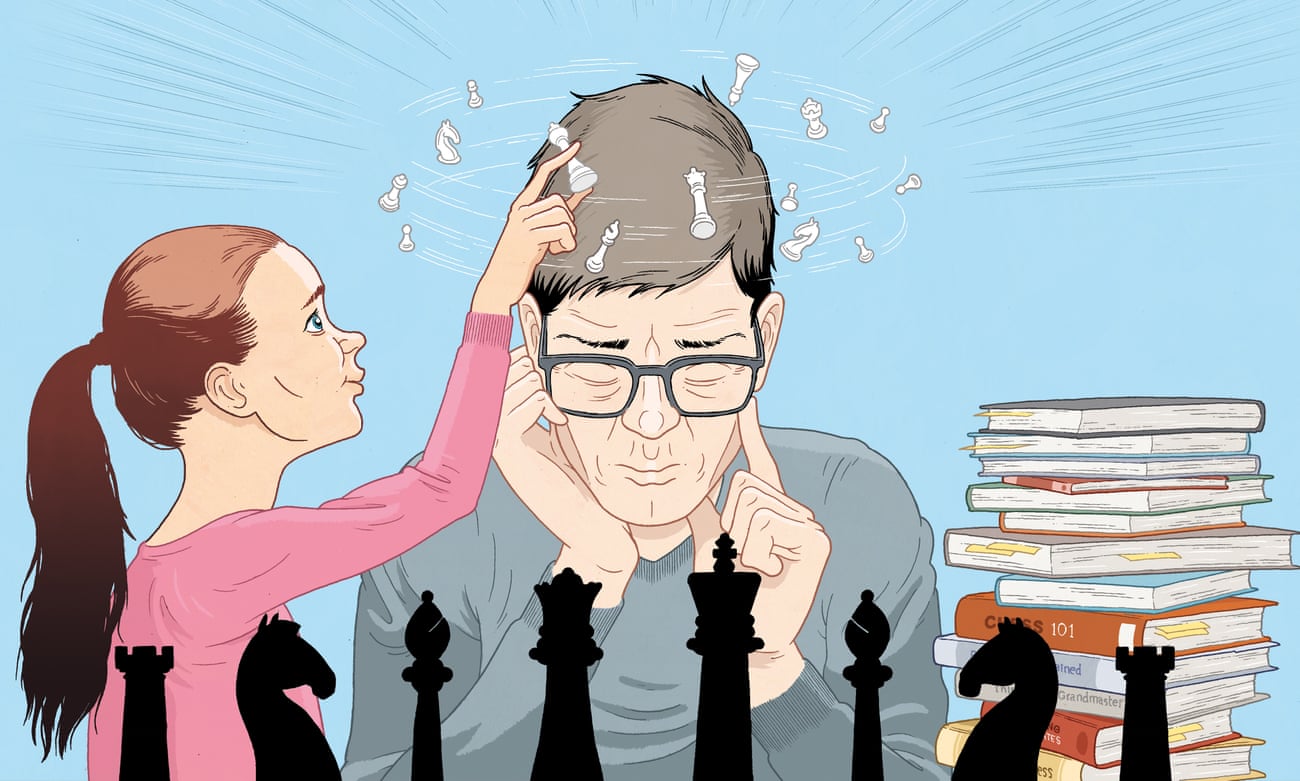 "Che cos'è?", chiese lei.
"Scacchi", risposi.
"Possiamo giocare?", mi supplicò.
Annuii distrattamente.
The joys of being an absolute beginner – for life è un articolo di Tom Vanderbilt che parla dell'Elisir di Lunga Vita.
Viviamo in un'epoca di cambiamento che fortunatamente può rimettere in discussione molti assunti. Uno dei più nocivi in circolazione è che l'età dell'obbligo (scolastico) corrisponda praticamente all'unico periodo a disposizione nella vita per imparare. E l'articolo spiega come ci sia addirittura un velo di pregiudizio che attende che si accinge ad imparare qualcosa di nuovo. Il padre decide di imparare a giocare a scacchi insieme a sua figlia. Mentre approfondisce un po' della materia per riuscire a trasferirla, comprende che, anche un sistema chiuso ad informazioni perfette che comporta soltanto una manciata di pezzi di 2 colori e 64 caselle è dannatamente troppo complesso, e quindi decide di rivolgersi ad un insegnante.
Quella che segue è una riflessione sull'entusiasmo che induce l'imparare qualcosa di nuovo, di essere finalmente un principiante che muove i primi passi. Sui clamorosi errori che possono essere fatti quando si comincia a saperne qualcosa di più, e subentra il subdolo effetto Dunning Kruger, di come una mente giovane impari per intuito mentre una più matura per sottrazione.
How Lifelong Learning is the Future of Education
[via] image: Jasper Rietman