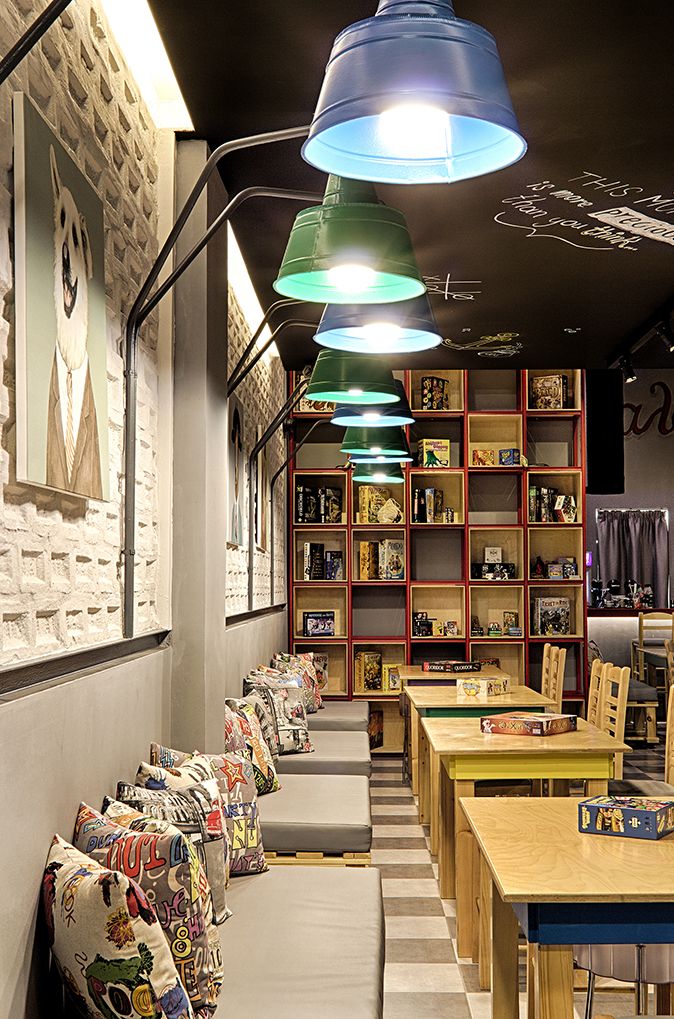 In questo articolo: "Board games' golden age: sociable, brilliant and driven by the internet", il Guardian esamina il crescente fenomeno dei giochi da tavolo.
Boardgames come Ugg-text, dove i giocatori impersonano architetti trogloditi che se sbagliano ad erigere dolmen e menhir si puniscono picchiandosi con le incluse clave gonfiabili, permettono di apprezzare il divertimento convivivale, quello che è venuto a mancare con la rete.
Ma internet è cruciale non solo nel creare il bisogno di sperimentare questi giochi, i video su youtube spiegano in modo comprensibile e divertente le regole, le versioni mobile permettono di provare alcune meccaniche, i siti come boardgamegeek, boardgames, bgdf, con sim world, bg with Scott, funagain e molti altri aiutano ad approfondire, e poi su amazone e ebay si trovano gli usati dove risparmiare o si possono acquistare fiammanti nuove versioni.
UPDATE: I giochi di societa' fanno bene al cervello
image: Alaloum Board Game Café / Triopton Architects