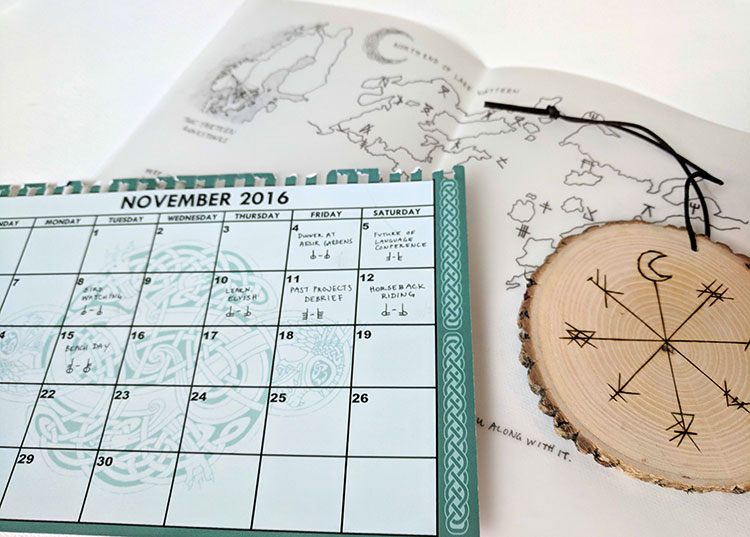 The Tale of Ord è un'avventura narrativa da tavolo disponibile anche in edizione limitata fatta a mano. Si impersona un investigatore privato incaricato di trovare due professori scomparsi dell'Emerens Institute, ma quando si scoprono informazioni su una misteriosa reliquia trovata da un'équipe archeologica, si ha l'opportunità di cambiare il corso del destino. Attraverso quattro pacchetti con un assortimento di appunti, articoli, disegni e strani artefatti, si parte per un viaggio alla scoperta delle forze soprannaturali della mitologia norrena, cercando di imparare il significato dei simboli misteriosi man mano che si procede attraverso diversi enigmi e si cominciano a svelare i segreti del destino e del tempo.
The tale of Ord è stato il primo gioco importante in questo genere, ed è stato creato da Rita Orlov. Si tratta di un nuovo tipo di giochi, che ancora non ha trovato un nome definitivo, le definizioni variano tra "mystery box" e "puzzle box", "narrative puzzle adventures" ed "escape room at home", ma in definitiva si tratta di giochi enigmistici da tavolo.
Questo articolo inizia a descrivere il nuovo genere emergente. Molte di queste nuove esperienze intrecciano le loro narrazioni con la storia e la realtà in cui la maggior parte di noi vive. Le soluzioni ai rompicapi e i suggerimenti su dove andare dopo si trovano in veri e propri spunti storici o semplicemente nelle risposte che si possono trovare su Google. In breve, questi nuovi concetti attingono a una tradizione decennale nel gioco digitale: l'ARG, o gioco di realtà alternativa.
Rita Orlov of PostCurious teases the follow up to Tale of Ord