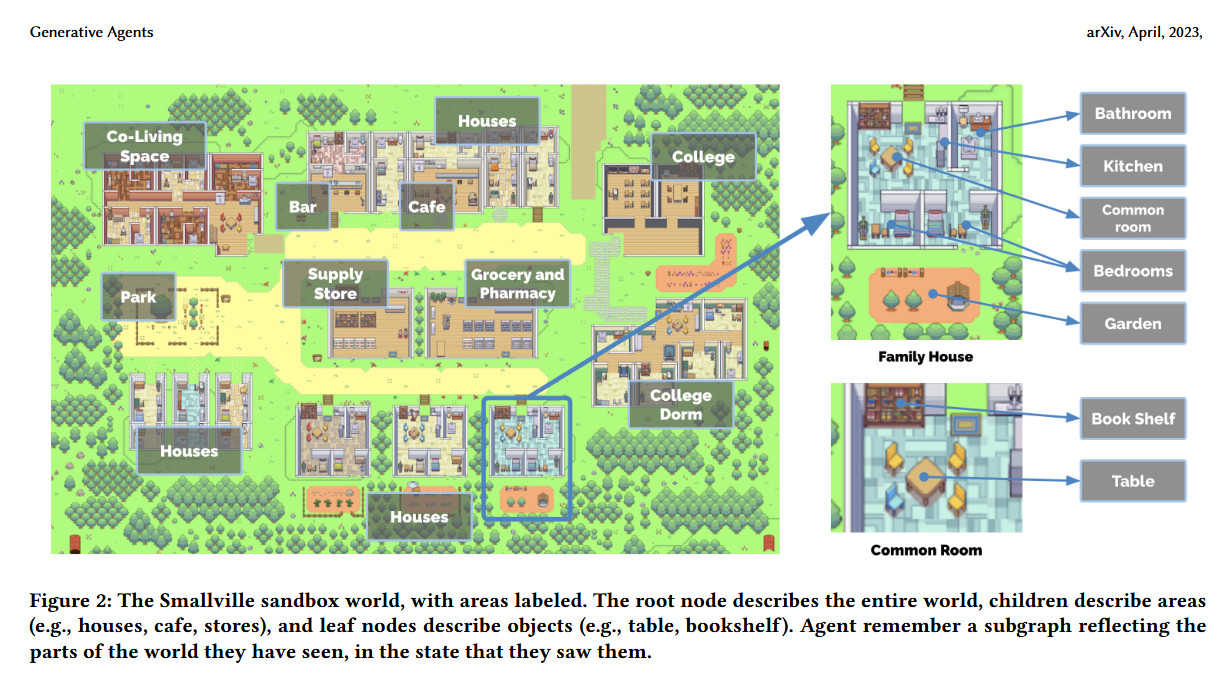 Ars Technica ci svela in questo articolo dedicato a "Smallville" una città RPG nella quale i ricercatori studiano i comportamenti emergenti dell'IA in un mondo sandbox ispirato a The Sims. E succedono cose sorprendenti quando si mettono insieme 25 agenti di intelligenza artificiale in un contesto del genere.
"Gli agenti generativi si svegliano, preparano la colazione e si recano al lavoro; gli artisti dipingono e gli autori scrivono; si formano opinioni, si accorgono l'uno dell'altro e avviano conversazioni; ricordano e riflettono sui giorni passati mentre pianificano il giorno successivo", scrivono i ricercatori nel loro articolo: "Generative Agents: Interactive Simulacra of Human Behavior".
Per studiare il gruppo di agenti AI, i ricercatori hanno creato una città virtuale chiamata "Smallville", che comprende case, un bar, un parco e un negozio di alimentari. Ai fini dell'interazione tra P"N"G, il mondo è rappresentato sullo schermo da una vista dall'alto, utilizzando una grafica pixel in stile retrò che ricorda un classico RPG giapponese a 16 bit.